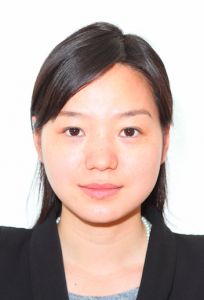 From 2013 to 2016, Dr. Li Sun is a postdoctoral researcher of European Research Council (ERC) Project on Land Policy and Administration in China. She is also an adjunct researcher at Peking University–Lincoln Institute Center for Urban Development and Land Policy. In 2012, Li received her PhD degree in Sociology with magna cum laude from Bielefeld University, Germany. Her researches focus on China's urbanization including topics such as housing and property rights, rural-urban migrant workers, and social welfare of Chinese citizens. In the past decade, she has conducted various fieldworks in more than 20 provinces of China. Li also serves as consultant for World Bank, OECD, UN-Habitat, and China Development Bank.
Education
2012 Ph.D., Sociology, Bielefeld University, Germany (graduated magna cum laude)
2011 Visiting PhD candidate, University of California, the United States
2009 MSc., International Master of Rural Development(Erasmus Mundus), Humboldt University of Berlin, Wageningen University, Ghent University, Pisa University, Agrocampus Ouest, Univeristy of Cordoba, Slovak Univeristy of Agirculture
2007 MSc., Rural Development and Administration, China Agricultural University, China
2005 B.A., Sociology, China Agricultural University, China
Publication
Li Sun and Tao Liu (2015): Occupational diseases and migrant workers' compensation claiming in China: An unheeded social risk in asymmetrical employment relationships, Health Sociology Review, DOI:10.1080/14461242.2015.1099113
Li Sun and Zhi Liu (2015): Illegal but Rational: Why Small Property Rights Housing Is Big in China, Land Lines(3): 14-19/34
Tao Liu and Li Sun (2015): Pension Reform in China, Journal of Aging & Social Policy, DOI: 10.1080/08959420.2016.1111725
Li Sun and Tao Liu (2014): Injured but not Entitled to Legal Insurance Compensation: Ornamental Institutions and Migrant Workers' Informal Channels in China, Social Policy & Administration, 48 (7): 905–922
Li Sun (2012): Women, Public Space, and Mutual Aid in Rural China, Asian Women ,28(3): 75-102.